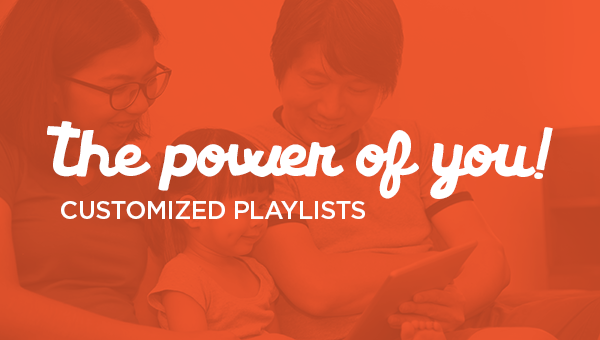 As we move into the weeks between Thanksgiving and Winter Break, there is so much to do and so little time. The thought of creating that customized playlist may seem overwhelming, however, Nichole Kincheloe, Kindergarten Teacher, Driver Elementary School, Suffolk, VA, said, "I've found creating a playlist is the easiest way for me to reach parents for the week."…
In the next few Teacher Weeklies we are highlighting great playlists that some of YOU created. As you can see from the ones celebrated this time, there is not a right or wrong way to create a playlist. The playlists are as unique as you are. We LOVE learning from you. Enjoy these playlists. If you haven't created one yet, now is the time! Make it a goal to create one to send to your families with ideas for the upcoming holiday break.
Jasmin Barnett, Boldt Elementary School - Northside ISD, San Antonio, TX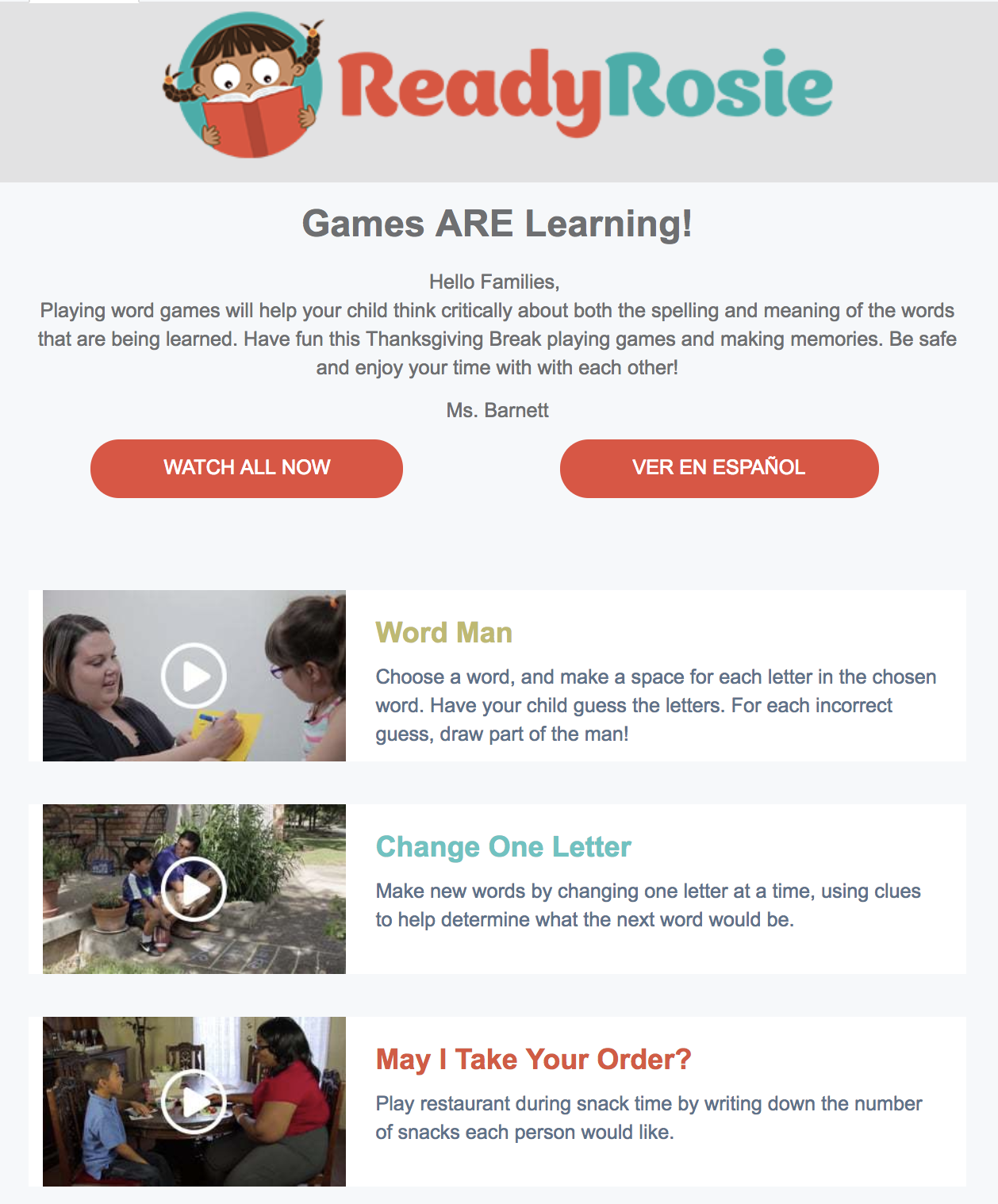 Mary Shivers, Head Start Teacher, SPCAA Head Start, TX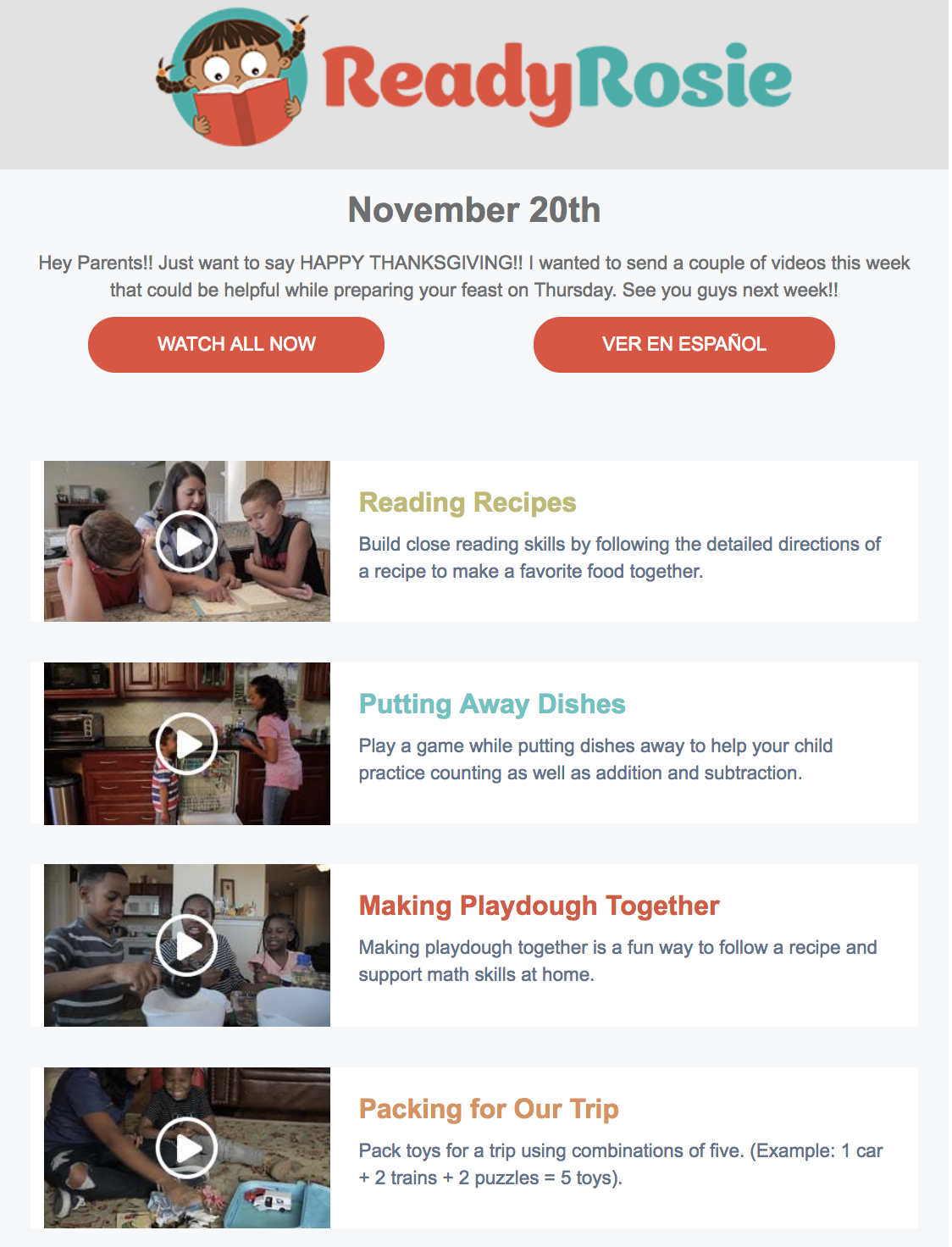 Taylor Layman, Kindergarten Teacher, South Dorchester K-8, Dorchester County, MD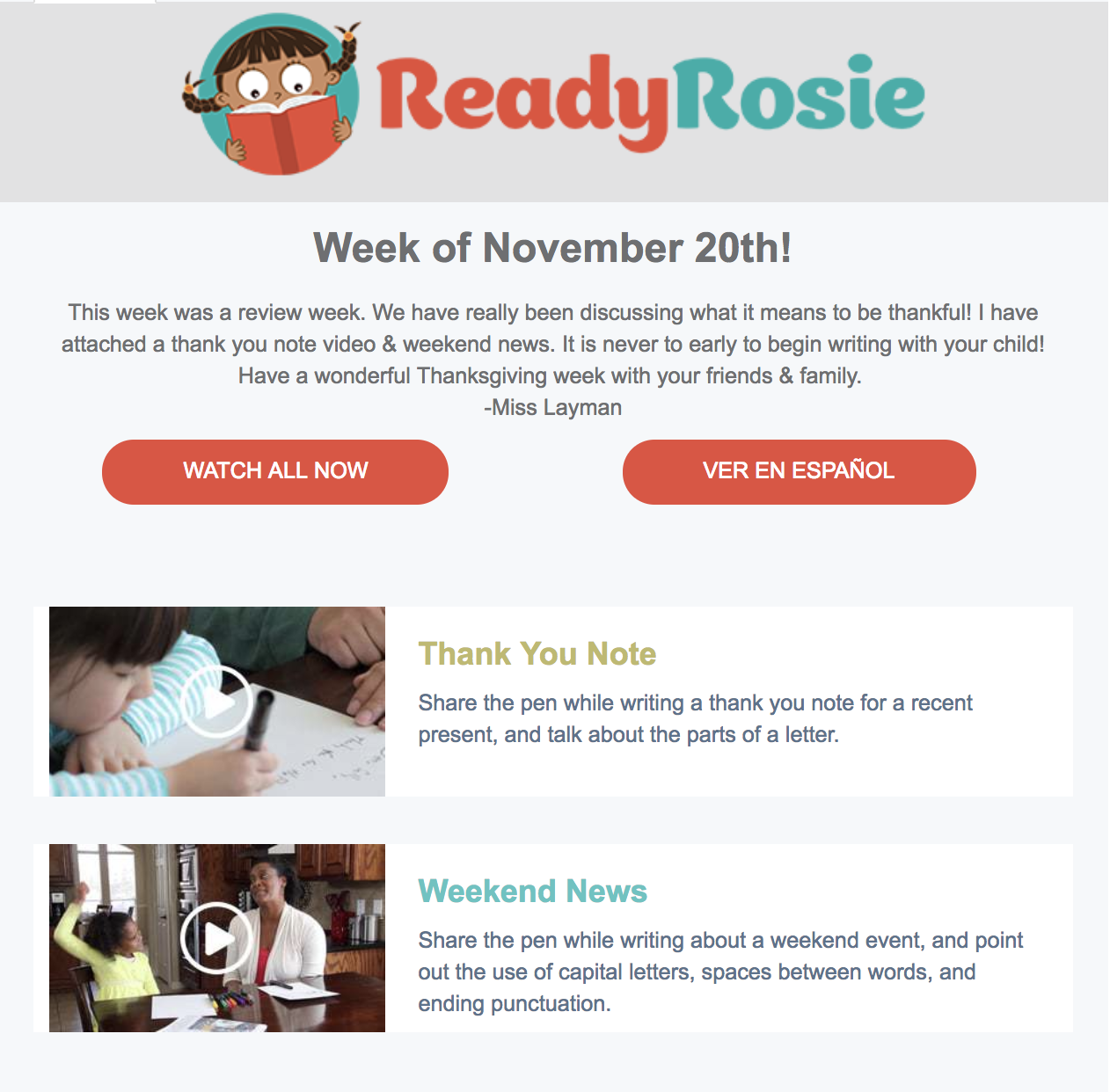 How are you using ReadyRosie in your school? We'd love to hear from you! Using your phone, record a 1-2 minute video of yourself sharing your great idea and we'll share it with the ReadyRosie community! Upload you submission here.