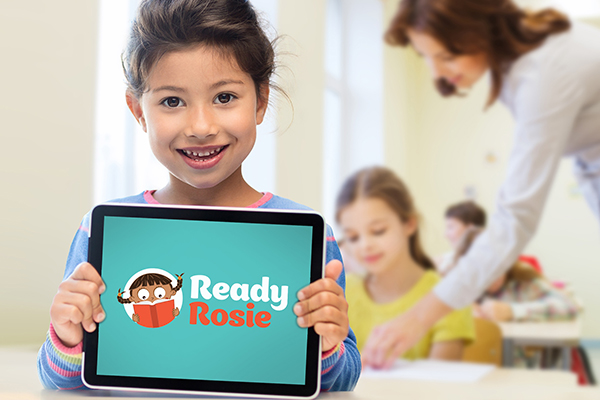 Everywhere you look today, you see adults on their cell phone – in the grocery store, at the mall, in the car, walking down the street, at the ball field, etc. In fact, according to the Pew Research Center, 91% of adults own a cell phone. As a mobile tool, ReadyRosie can be accessed on any device: computer, tablet, or cell phone. We are often asked "what if my families don't have access to the internet and have limited data on their cell plans?" Here are some suggestions to make Wi-Fi available to your families to access the ReadyRosie content:
Have a designated computer or tablet at your school for parents to watch the ReadyRosie videos
Show ReadyRosie videos at Parent Nights, PTA meetings, conferences, or other events held at the school. This is also a great time to get parents registered.
Enlist the support of your local library who has tablets and computers for parents to use, as well as free WiFi.
In addition to local libraries and schools, many businesses across the country offer free Wi-Fi. Lifehacker.com has compiled a fairly comprehensive list:
Restaurants:
Applebee's
Arby's
Burger King
Chick-Fil-A
Denny's
Dunkin Donuts
Einstein Brothers
Jimmy John's
IHOP
Krispy Kreme
Mc Donald's
Panera Bread
Quiznos
Starbucks
Subway
Taco Bell
Tim Horton's
Retailers:
Apple Store
Barnes and Noble
Best Buy
FedEx Office
Lowes
Macy's
Michaels
Nordstrum
Office Depot
Safeway
Sam's Club
Staples
Target
Wal-Mart
When using public Wi-Fi networks, it's important to protect yourself. Here are some safeguards to keep in mind:
Don't enter personal information such as credit card or bank information
Use "https" websites when possible.